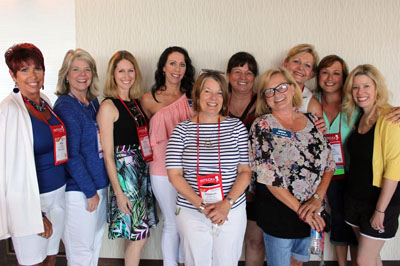 Part of the Professional Women in Healthcare meet and greet at IMCO 2017


At Willcare Associates our performance speaks for itself. Here are just a few words from some of our leading clients and a few of our achievements.....
---
"Willcare Associates is a highly professional, results oriented sales organization. ADC has been privileged to have been represented by Willcare for many years, and they have not disappointed. By focusing on the customer and their needs, Willcare has earned a well deserved reputation as one of the top rep groups in our industry".
Steve Kelly
National Sales Manager
American Diagnostic Corp.
---
"Willa has been a representative of CircAid Medical Products since 2003. When she came on board there was little business in her territory. Her territory is now one of the top in the country.
Willa is a true professional and works extremely hard. She cares deeply, which is critical to our product line of compression products for people with venous and lymphatic disease. Her customers love her. I have worked with her in her territory on numerous occasions and each time we have had numerous calls on a variety of customers. She is in constant contact with the office and is a great trouble shooter. I hope she stays with us forever! She is an example of what a good rep should be."


Sandra A. Shaw
President
CircAid Medical Products, Inc