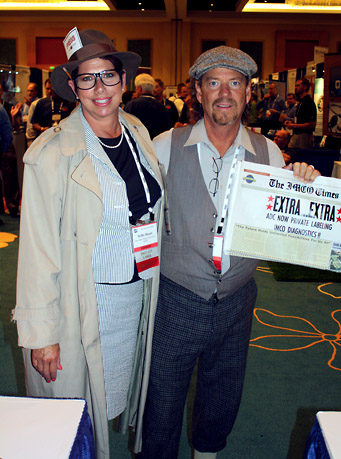 SPREADING THE NEWS AT THE IMCO 2010 MEETING

I am also experienced with the diagnostic processes from treatment to therapy. Including the range of pediatric through geriatric patients.
With over 37 years in the medical community, my experience and knowledge bring my customers quality products, a complete understanding of there applications, function and market value.

I am a CPMR (Certified Professional Medical Representative) My nursing
education and hands on experience as an OR and CCU certified nurse, offers my clients a full understanding of medical terminology combined with a professional bedside manor. I am both comfortable and knowledgeable in settings from acute care to long term care diagnostics.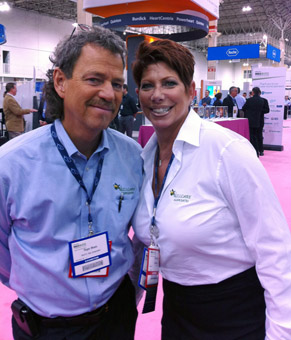 NETWORKING AT THE 2010 HIDA MEETING
Whether I am assisting in the design specifications of a new medical facility with doctors, architects or equipment planners or working with clients one on one with limited abilities, my confidence and expertise will inevitably guide my clients in a positive direction